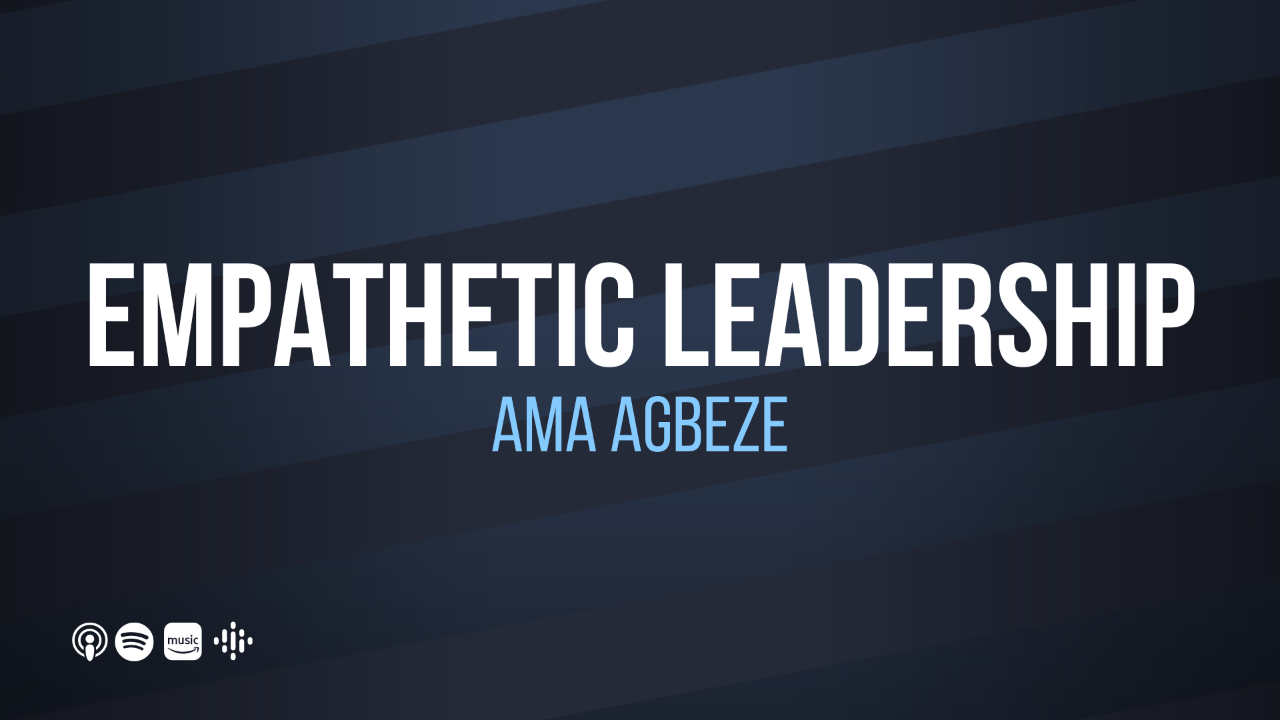 Empathetic Leadership: Ama Agbeze
Listen on Apple / Listen on Spotify
There's a lot to be said for truly empathetic leadership, where caring for and taking an interest in the individual comes first. Not only does this create an environment in which people can flourish, it makes winning and success more likely. And my guest this week, Ama Agbeze, undoubtedly proved that to be the case, when she led England to their greatest netball triumph – a historic Commonwealth Games gold medal in 2018.
The Commonwealth Games is the pinnacle competition in netball, because currently the sport is not part of the summer Olympics. Team England's victory in 2018 was their first gold medal in the competition – and was the undoubted all-time highlight for the sport in this country. How did Ama capytain the team to triumph? We talk about the importance of valuing individuals within a team set up, and Ama also shares insights such as the impact on her life and mental health when she was unexpectedly dropped from the team the following year.
You can listen on:
NOTIFY ME WHEN THERE'S A NEW EPISODE



Join the Mundie Motivation mailing list to receive regular podcast updates & exclusive content
We hate SPAM. We will never sell your information, for any reason.